LED Black/White Barber Pole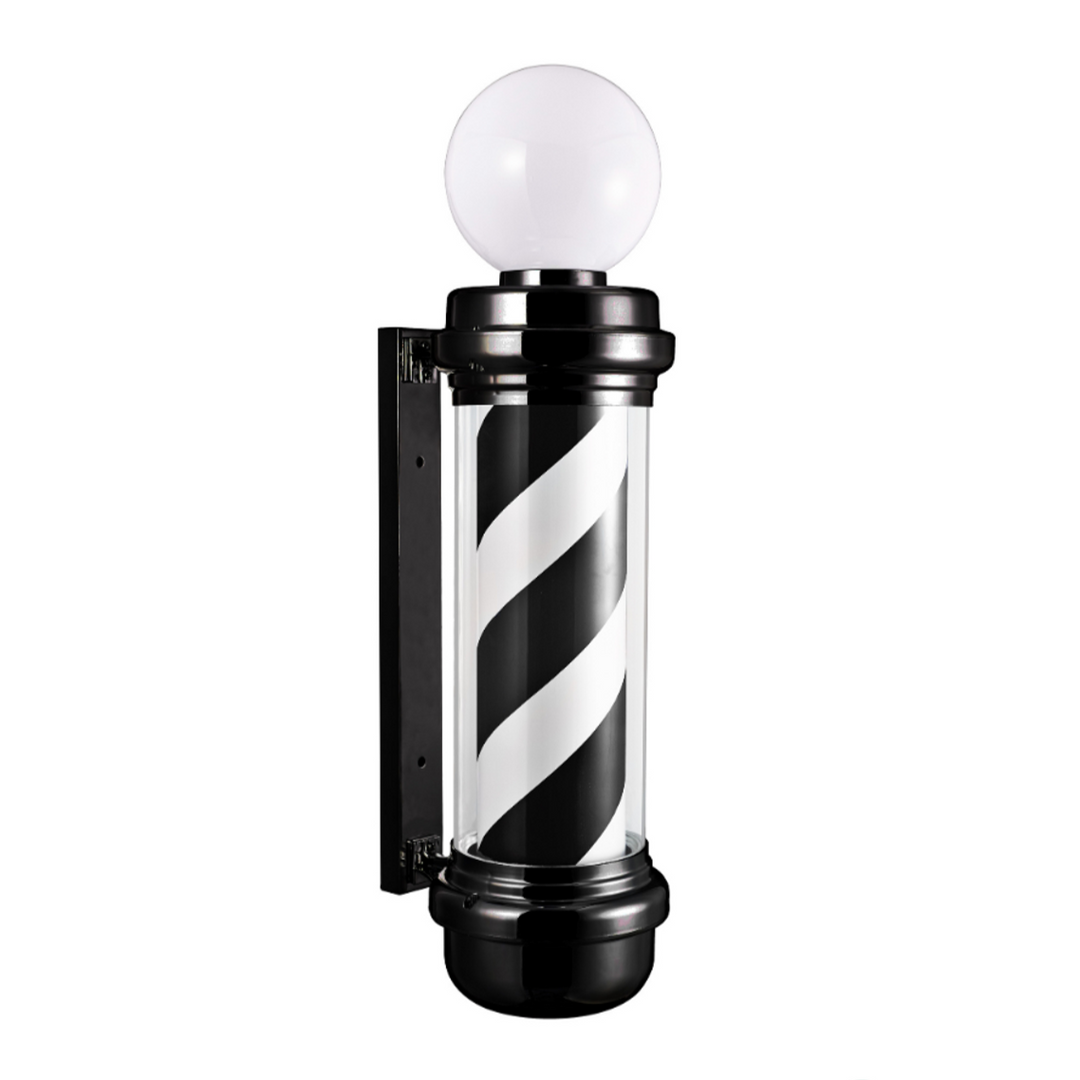 The Berkeley 35" Barber Shop Pole is a necessity for any barber shop with a classic style. This barber pole comes with an acrylic cover and LED lights to last many years both indoors and outdoors. The Berkeley classic barber pole comes with mounting accessories for easy and quick installation to add to your barber shop.
Features & Specifications:
Classic Barber Pole with Rotating LED Light

35" Tall 

Width: 9"

Height: 35"

Depth: 12"

Weight: 9 lbs.

110V Electrical

Mounting accessories for easy installation

Durable acrylic cover for indoor/outdoor use
Shipping Policy
Orders take 3-5 BUSINESS days to process. However, this time frame can be extended due to holidays, new product drops, preorders, backorders, and other unforeseen delays. Once orders are processed they are dropped off to USPS, UPS or DHL that same day. Typically packages take 2-5 days after being dropped off to arrive. Any expedited shipping chosen does not include processing time. While your order will ship with an expedited service, selecting this option does not change the time it takes to prepare your order for shipment as we are a small business. Please note, all large shop equipment including but not limited to, barber chairs, chair mats, large station equipment, etc. will be shipped through a freight company due to its size. You will receive a separate email with your freight tracking information. For any additional questions, feel free to reach out to customerservice@thebarberplug.com
We highly recommend paying additional at checkout to protect your order from being stolen, lost, or damaged in transit.
Route Package Protection
Route Package Protection makes it easy to protect your order with one-click protection at checkout and a user-friendly claims portal if an issue arises. You can file claims on your own here: https://claims.route.com

Track your package, get real-time updates, and file claims through the Route Protection App.
All orders are automatically insured up to $200 when you use shop pay at checkout. Please note, if you choose not to pay for full coverage of your package, and it gets lost in the mail you will only receive up to $200 from the shipping carrier. 
***Once your package is placed in the possession of the United Parcel Service, The Barber Supply Co. is not held responsible for any packages lost in transit or if your package has been inaccurately confirmed delivered by UPS. We have not control once we place them in their possession.   In the event that a package is not delivered, you must file a claim with UPS as we are not responsible for lost or STOLEN packages. Once you file a claim with the UPS, the driver on your route will investigate to ensure it was not accidentally delivered to the wrong address which is the case majority of the time.
International Orders (Outside the USA)  
We are unable to ship internationally at this time.